TeraFlex Gas Tank Skid



By: George "Kickstand" Pandoff

---
Anyone that has ever really wheeled a Tj knows that the low gas tank is the Achilles Heel of the Tj. After numerous wheeling trips to Moab and around the Wasatch Mountains of Utah my gas tank/skid was pretty beat up. There are numerous skids out there and admittedly the TeraFlex wasn't my first choice before the reality of the checkbook set in.

Preparation

---
The instructions enclosed with the skid are simple and well put together. I won't go into details but will offer my installation tips and observations.

Before you start get a drill or file and make the rear mounting holes of the skid larger. The instructions say that you might have to make these holes larger. It's not a might, you will have to.

The "Hints" also say that you might need a jack to press it into place. You WILL need a jack. The fit of the skid is perfectly snug.

Installation Pictures
(click for larger view)
---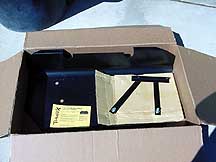 What's in the box?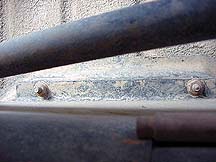 Front bolts on the gas tank that need to be removed.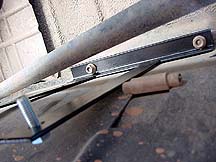 Bracket mounted. Angled arm torwards pumpkin.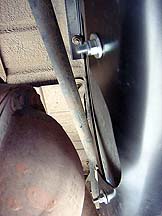 Bracket mounted to the skid. Some bracket bending is normal.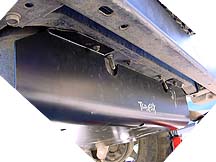 Rear bolts that need to be removed and reinstalled after skid is in place.
Review

---
The TeraFlex skid has been well tested. After dropping the skid on to many a sharp rock the skid is holding up with nothing more than surface scars. Thumbs up, definately recommend this inexpensive skid.

Cost

---
$138.00 w/tax from a local 4X4 shop.